Recommended by plumbers as the better alternative toilet paper. Delivered to your door for convenience and so good, everyone will change the empty roll.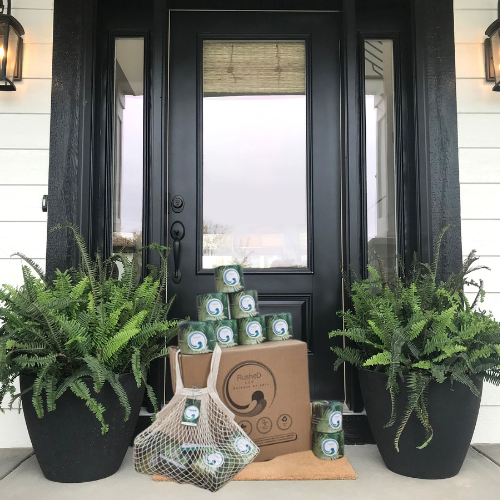 1 box of 48 double length rolls has been known to last a family of four between 4 - 5 months.
Cost effective, lasting longer than regular supermarket toilet paper with our double length rolls.

Imagine not running out of toilet paper for up to 5 months? Not only is our toilet paper cost effective with our double length rolls but these statistics mean that potentially your only buying toilet paper 3 or 4 times a year.

Why is bamboo toilet paper so expensive?

Bamboo toilet paper may seem more expensive than regular toilet paper that you find in your supermarket however when you start looking more into it you may be surprised that bamboo toilet paper is in fact on par if not a little cheaper than your regular branded toilet paper you would find when waking the isles at your local supermarket not to mention it has huge benefits to our environment and protecting our waterways and saving you potential costs in plumbing issues. 

The best way to compare is to follow the simple rule of Cost per sheet equation. When you see this on price tags you will notice that it is mostly calculated per 100 sheets.

Comparing toilet paper prices by the cost per sheet is a helpful way to determine the best value. Here's how to calculate the cost per sheet:

Find the total number of sheets in the package. This information is usually listed on the packaging or product description.

 Divide the total cost of the package by the number off rolls in the pack, divide by number of sheets per roll x 100

For example, if we use FlusheD ECO pricing, if a box of 48 double length rolls costs $66 and contains 370 sheets, the cost per sheet is $66 / 48 / 370 x 100 = $0.37 cents per 100 sheets.

Compare the cost per sheet for different packages and brands to find the best value whilst also checking out all the other benefits that bamboo toilet paper offers.

Keep in mind that the quality and thickness of the toilet paper can also affect the value. Cheaper toilet paper may have fewer sheets per roll or be less absorbent, which could lead to more usage and less overall value. It's important to balance price and quality when choosing a toilet paper brand.

Let's breakdown the comparison to FlusheD ECO & supermarket brand toilet paper to help you with your research.

 
Sewer and septic friendly

Bamboo toilet paper is Sewer & Septic Friendly and the best for our sewer systems. 

Bamboo toilet paper is an eco-friendly alternative to traditional toilet paper, and it has the added benefit of breaking down quickly in water. As a result, it can help prevent blockages in your plumbing system, as well as reduce the strain on sewage systems. Bamboo toilet paper typically breaks down in less than 10seconds, which is significantly faster than many traditional toilets paper.

Options that can take minutes or even hours to break down. This means that bamboo toilet paper can be safely flushed down the toilet without causing harm.to the environment or your plumbing system.

Bamboo toilet paper is often biodegradable and compostable, meaning it can break down completely over time and become a useful fertilizer for plants and gardens. This can help reduce waste and support sustainable. Gardening practices.

 

Bamboo toilet paper is suitable for

Sewer systems
Septic systems
Caravans
Motorhomes
Boats

Still not convinced bamboo is best?

Check this experiment we did with FlusheD ECO Bamboo toilet paper and regular supermarket branded toilet paper.

Is bamboo toilet paper better for your pipes?

We recently carried out another proof test on how much quicker bamboo toilet paper breaks down compared to regular toilet paper.

As you can see, bamboo breaks down much quicker, 10-15 seconds roughly till it starts the breaking down process where regular TP takes hours to start doing the same thing.

Toilet paper breaking down quicker means less chance of blockages in your pipes which means less costs on plumbing emergencies.

Based on this experiment we are pretty confident in saying that YES, bamboo is better for your pipes 🧻🚽 Have you made the bamboo switch? #flushedeco #flushedecotoiletpaper #bambootoiletpaper #bambootoiletpaperisbetterforthenvironment #plumberrecommended #ecofriendly #convenient #deliveredtoyourdoor #australianowned ♬ CONFETTI INSTRUMENTAL - Utkarsh Uppal/Aymen Mohamedali/Shalee Gherbaz

With FlusheD ECO focus of cleaning our oceans and waterways not only is Bamboo toilet paper the most obvious and better choice for our pipes and most recommended by plumbers your family will love its soft luxurious and strong feel that looks and feels great. No more fingers poking through and happier fussy partners who always want the best toilet paper.

Bamboo toilet paper has many other benefits that is making it more popular amongst the eco-conscience consumers.

Read all about the other benefits of bamboo toilet paper.

Ready to make the switch?

Check out our subscription options or simply purchase one of our trial bags to see what all the hype is about.

Did you know that profits from sales of FlusheD ECO bamboo toilet paper go towards helping to clean our oceans and waterways of plastic and debris through our support of the Seabin Foundation and other local community sustainable initiatives. Read more here to learn how our customers are making a difference buy buying a simple everyday item, bamboo toilet paper.
Subscription options. Toilet paper delivered before you run out. Because life is too busy for supermarkets.
Feel good knowing your making a difference and your doing better for your family and our environment using a sustainable product cleaning oceans one roll at a time.

Simple changes, huge impact 

We all want what's best for our family and using eco-friendly sustainable products is a simple start but, imagine using a simple everyday product that is not only great for your family, your hip pocket and your sewer pipes but also helping to make a difference to our environment.

A clear benefit for our future generation, as a parent, I couldn't think of a better reason not to choose better for my family.

Who gives a crap about our environment, waterways and our oceans?

FlusheD ECO do and so should you.

Profits from all sales of FlusheD ECO products are donated and used to help with bringing awareness to water pollution and the impact that plastic and debris have on our oceans.

The world produces more than 380 million tonnes of plastic each year. Most of which are single-use plastics such as shopping bags, cups, and straws. It is estimated that 14 million tonnes enter the ocean.

It's time to make simple changes for our future generations.

We are proud to be giving everyday families like yours the opportunity to make a difference with a simple everyday item and joining us on this journey of cleaning our waterways & oceans one roll at a time.

As plumbers and a family who loves the ocean, we are passionate about keeping them clean and ensuring we are educating our customers on how to keep our water ways clean.

We see daily the items that are continually entering our water ways and the alarming number of plastics that are harming our marine life.

Our purpose is to bring awareness to these issues, educate our customers and give them the opportunity to help in our cause in keeping our oceans and waterways clean.

We are big believers that starting simple is the best way to be consistent and make a small change for big impact. Let's give our future generations a beautiful carefree environment for many years to come.

The ways we are doing this are.

Donating profits from FlusheD ECO productsto helping to fund our support of the Seabin Foundation who is committed to working with communities and with the data and science associated with Seabin Smart Technology to address the problem of ocean pollution, more specifically of plastics in the ocean. 

         

     Learn more 

 

Donating and volunteering to local charities like Landcare Australia and others to assist and help with awareness and action.
Educating and offering tips, ideas and resources for families on ways to repurpose our packaging.

Ideas for recycling and repurposing everyday items
Excite our younger generation on protecting our environment through arts and crafts and interactive games and activities at local events.

 

 

Deliver community awareness projects through our Free Repurpose Project. Join our free Repurpose Project here.

Offering a repurpose/donation option for our packaging for our customers. Delivering items to local schools, art centers and organizations to use as arts and crafts items.




Now is the chance to make a simple change, for big impact. Make the switch now for you and your family. 

Shop bamboo toilet paper options now. 
Who gives a crap about the environment? We do and so should you. Our products are completely plastic free, eco-friendly and saving up to 27,000 trees a day just by using a renewable source like Bamboo.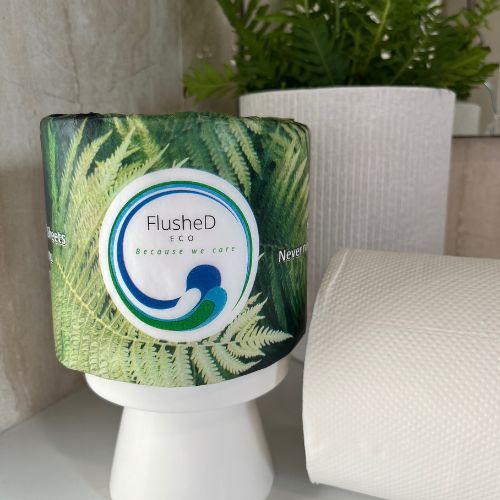 100% Bamboo Toilet Paper
Based on consumer feedback, one box can last the average family of four between 4-5 months.
Subscribe and save 10% off
48 Double Length Rolls | 370 Sheets
Premium Softness and Strong | 3 Ply
View full details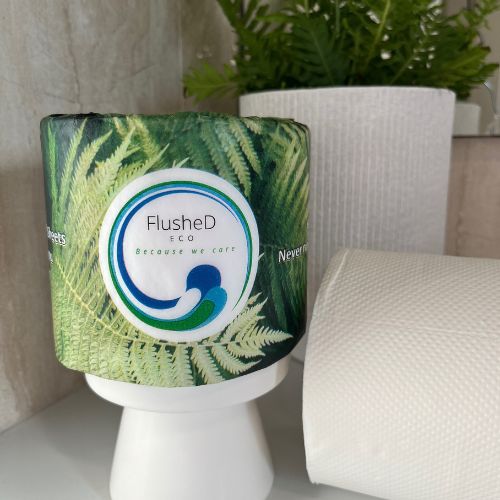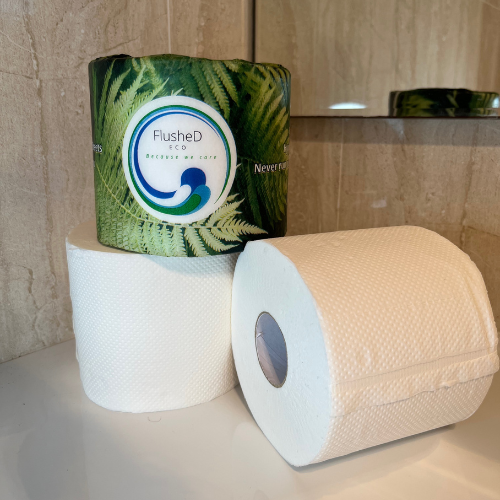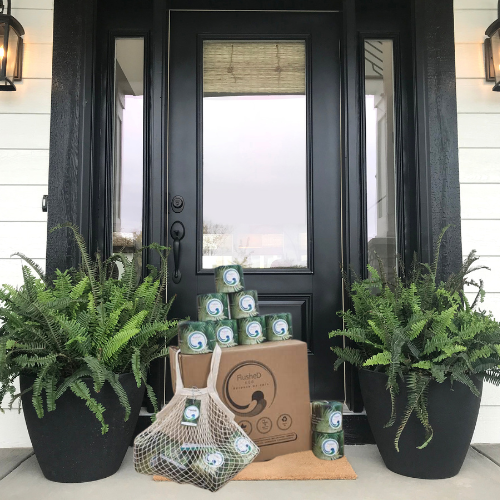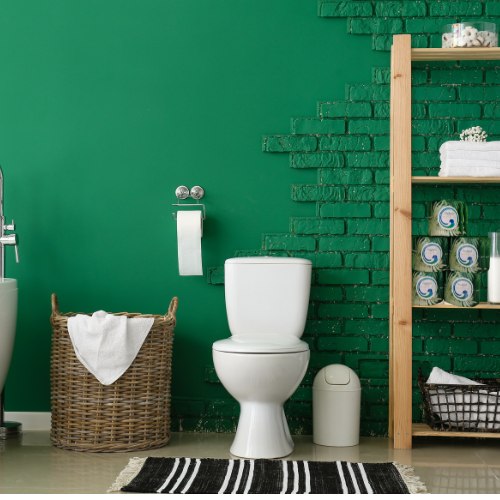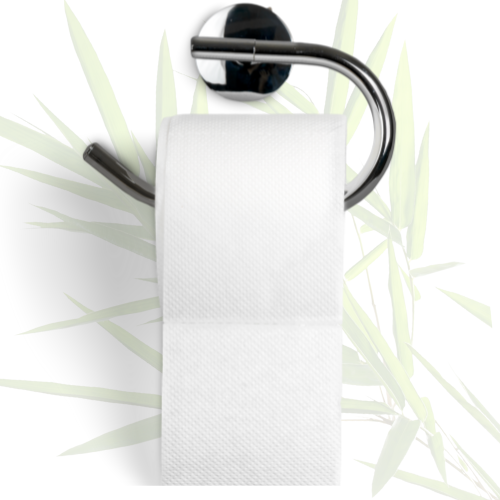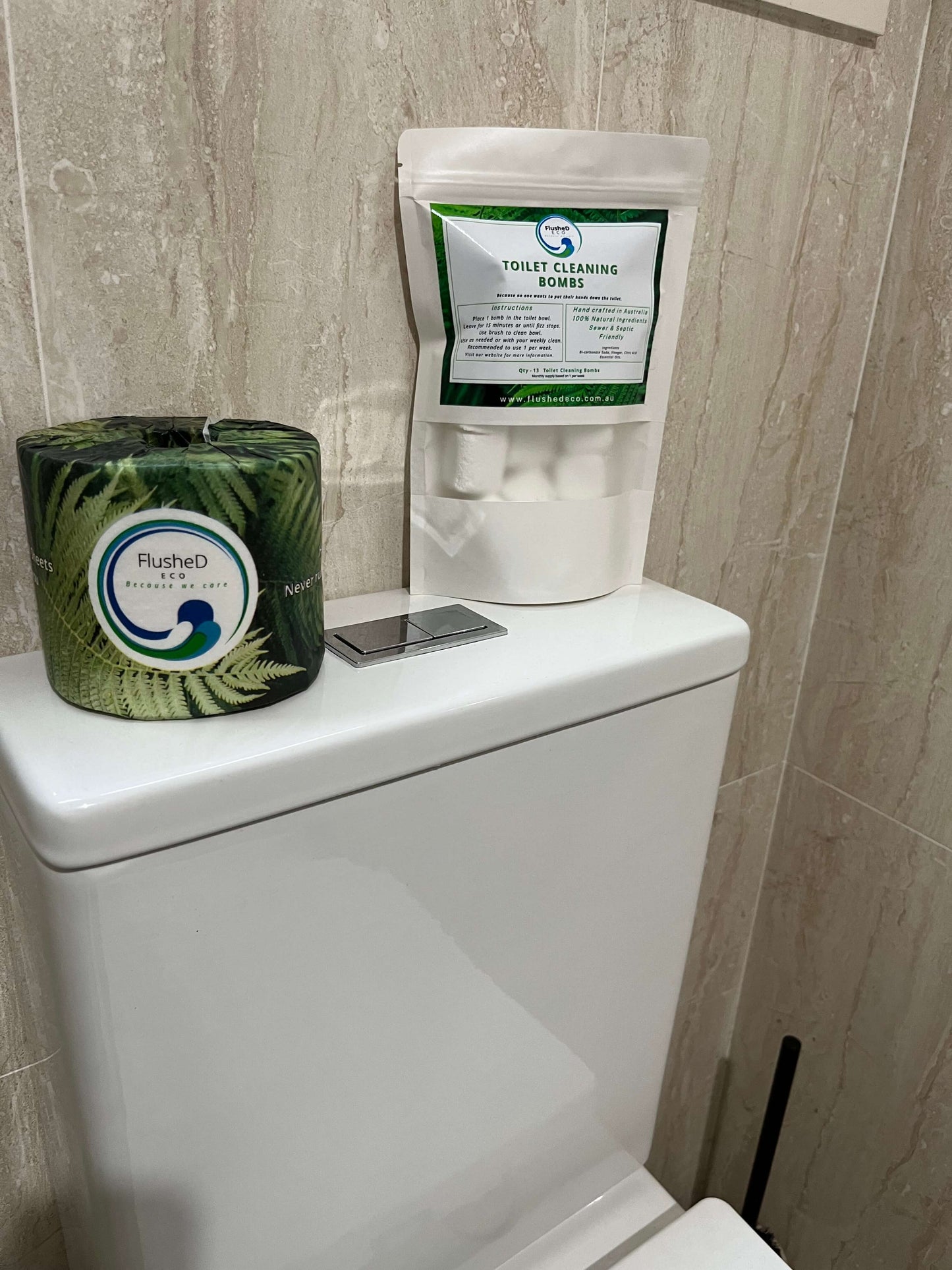 You may like some of our other eco-friendly products
We have your bathroom/toilet room covered.

We have you covered for all your , home, office and wholesale toilet paper needs. Get your quality affordable eco-friendly toilet paper today.
View all
Sustainability and toilet paper... it's a thing
It's not just about eco-friendly toilet paper. We are here to make big impact with a simple everyday item and we are bringing you along for the journey to help us make a difference for the future of our environment.
Protecting our oceans & waterways is our purpose.
Proudly donating profits from sales of all FlusheD ECO products to make a difference. We are proud to be bringing awareness and importance to keeping our water ways and oceans clean of plastic and debris through a number of Australian focused initiatives including our support of the Seabin Foundation and the creation of our Repurpose Project.
Why protecting our waterways is important.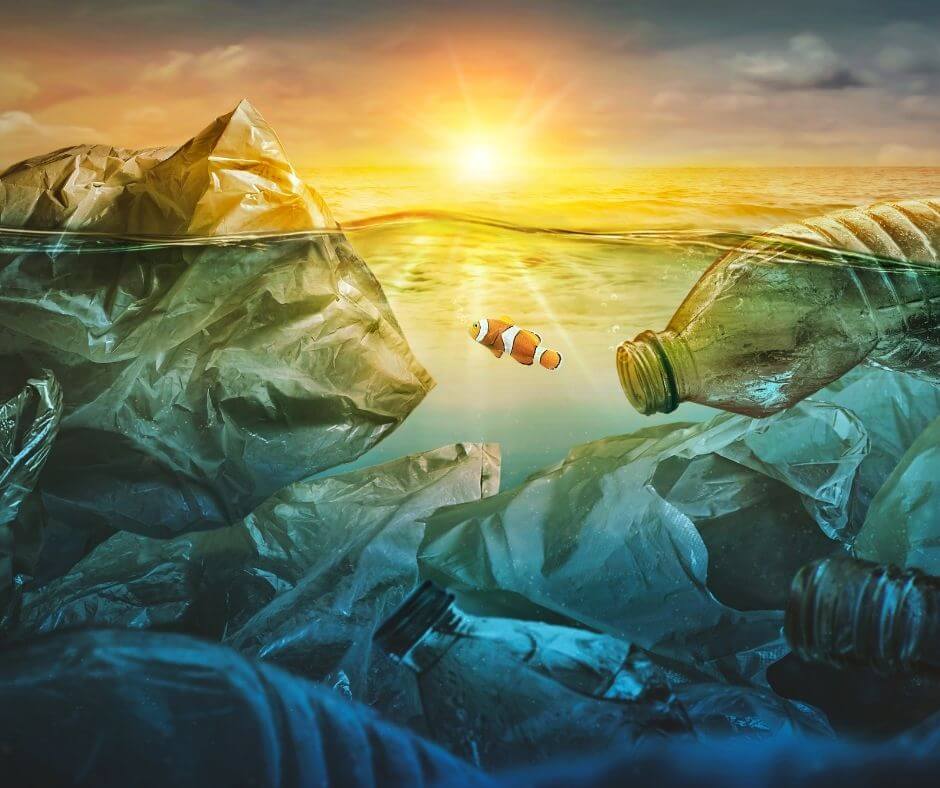 Over 1 million marine organisms are killed each year due to plastic pollution in the ocean. Animals who eat plastic often starve because the plastic prevents them from properly swallowing food.12

For every animal in the ocean, there are six pieces of plastic. Furthermore, 90% of the pollution floating in the ocean is plastic which accounts for 46,000 pieces of plastic every single square mile.
Only 9% of all plastic produced is recycled

According to a report from the Guardian, an estimated 8.3 billion tons of plastic have been produced since the 1950s — that's equivalent to the weight of more than 800,000 Eiffel Towers. 

Despite this, and the fact that plastic is continuing to be produced each year, the UNEP reports that only 9% of all plastic is recycled and just 12% is incinerated. The remaining plastic has polluted the environment or can be found in dumps and landfills. 
 73% of beach litter worldwide is plastic

According to National Geographic,73% of all beach litter is plastic.The litter includes filters from cigarette butts, bottles, bottle caps, food wrappers, grocery bags, and polystyrene containers.
The average person eats 70,000 microplastics each year

That works out to about 100 bits of microplastic over the course of just one meal, according to a study published in Environmental Pollution.
Educating and teaching our kids to protect our environment
Join the FlushED ECO Repurpose Project - Teaching & Educating our Future Generations
Collapsible content
We are committed to educating and encouraging repurposing of our packaging through a range of initiatives like simple craft ideas, home and business recycling tips and donating packaging for craft projects in child care centers and organisations.

Lets make a difference together.



Simple ideas for family fun and education

Here at FlusheD head quarters, we have always been about the bigger picture, not just the sale of our toilet paper.
What we really want to do is make a difference to help clean our oceans and even though we are committed to using our profits from all sales to clean oceans and bring awareness to sustainability and our plastic pollution problems we know we can do even more than that and it really is super simple.

Repurposing and recycling is something we can all do that like using toilet paper, is a
simple everyday task and here is where we show you how.

You brought FlusheD ECO toilet paper, which is super great but you have this box that it
came in, the cardboard cores that the toilet paper is wrapped in and a paper wrapper that you have no idea what to do with.

What happens when you have run out of toilet paper and you have all these empty packaging items to throw out? What are you currently doing with them?

We have a few ideas for you that we cant wait to share with you.

This is where the FlusheD ECO repurpose project comes into play.

Learn more about FlusheD ECO Repurpose Project

You can also check out theFlusheD ECO Repurpose Program YouTube chanel for video tips and tricks around repurposing,recyling and simple sustainbility ideas you can implement into your family.
Remember, this isnt about changing everything in your life. It would be impossible to buy everything plastic free or to remember every single recycling rule but its aBount small and simple changes that wont break the bank or put a strain on your already busy life.
So are you ready to join the the FlusheD ECO Repurpose Project?
Learn more about our repourpose project.

Our repurpose project

What its all about

Did you know Australians produce 540kg of household waste per person, each year. That's more than 10kg for every single person, every single week. Of the estimated 67 million tonnes of waste Australians generated in 2017, just 37 was recycled, leaving 21.7 disposed of in landfill.

Our repurpose project is hoping to give every day people the opportunity to reduce our waste simply by using everyday things like packaging from items brought and repurposing them into useful or creative ways that allows us to reuse them.
Check out our creative repurpose ideas here

Here are just a few things that you will learn from our Repurpose Project

1 Creative and practical ways to repurpose packaging including FlusheD ECO toilet paper wrappers and cores.

2 How and where you can donate your packaging to organisations and families who will utilise them for repurposing for things like arts & crafts.

3 Simple everyday tips on how you can be more Eco-friendly at home and in your work place through recycling and repurposing.

Don't throw toilet rolls away.

These toilet roll core's have so many repurposing opportunites and we can't wait to share them with you.
From arts & crafts to storage ideas and bird feeders.

Make sure the next time someone leaves an empty roll on the holder pop it away in a box until some inspiration strikes for repurposing.

These can also be easily composted in your everyday compost at home

Want to get involved? Here is how.

Repurpose
Warrior 

Donate your packaging back to FlusheD ECO or one of our recipient drop off points to be used for repurposing for crafts and other fun things.
Conditions apply.

Learn more here

Repurposing
recipient

Receive our donated items for your organization to
recycle and repurpose for things like arts and crafts, composting or reusing. Ideal for schools, nurseries and sustainability centres.

Learn more here

Repurpose contributor



Share your ideas and tips around recyling and repurposing to
help educate our local community using hashtag #flushedecorepurposeproject or send us an email.

Learn more here
Did you know you can donate your old toilet roll cores and packaging?

Contact our office via email at info@flushedeco.com.au for your local drop off points.
Are you a child care centre or arts organisation?

If you would like to be a recipient and receive clean toilet rolls for your arts and crafts activities email us at info@flushedeco.com.au to become a Repurpose Project drop off point.
Meet the family that's giving everyday people the chance to make a difference with an everyday item.
Collapsible content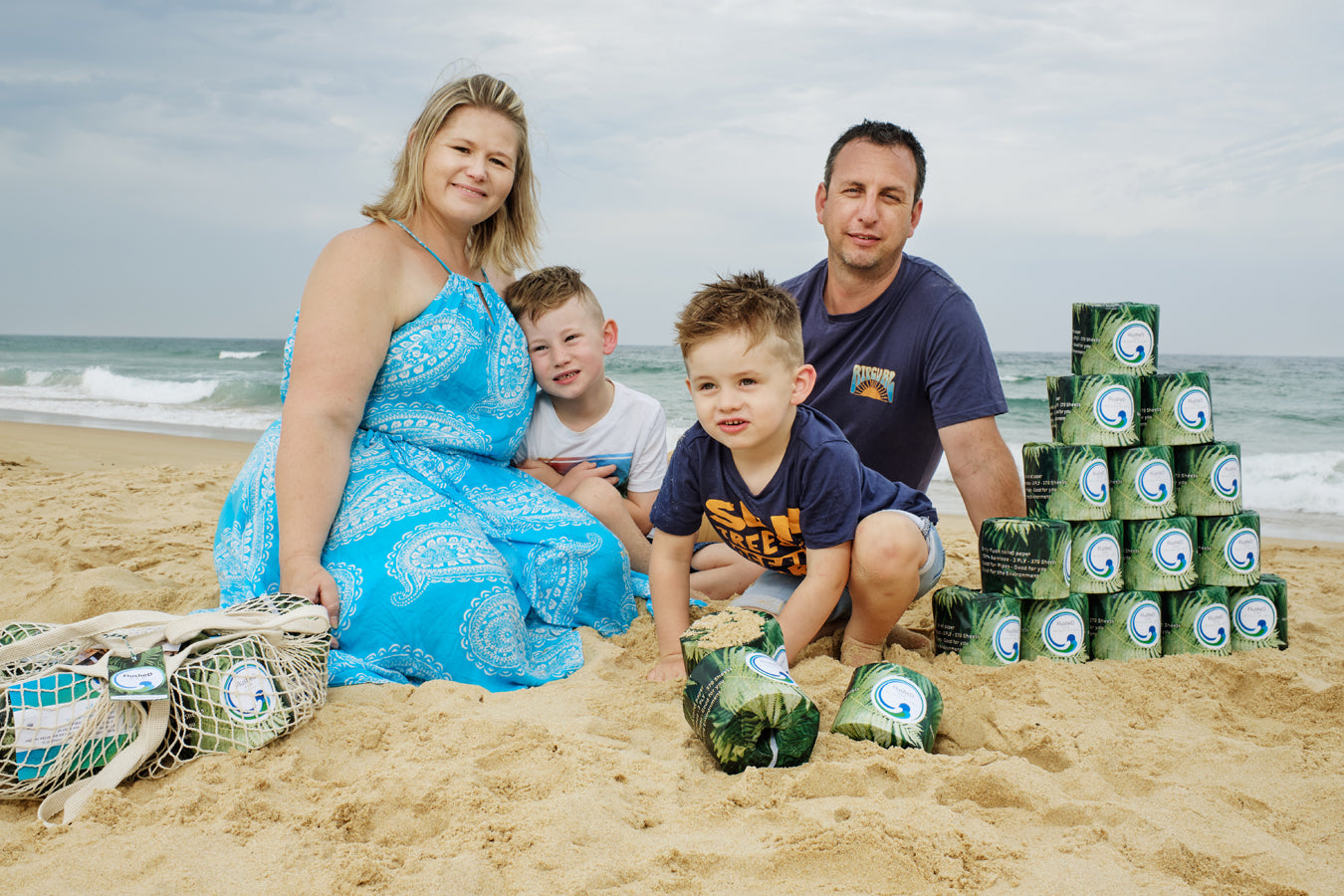 FlusheD ECO is an Australian owned and run family business

Founded on the philosophy that they can give everyday people the opportunity to make a difference to our environment and our future by purchasing the simplest everyday product.

With a background in Plumbing and over 15 years' experience, Cameron and Renee know a thing or two about sewer pipes and how important it is to care for the environment, in particular our waterways and beaches. which is why they want to educate and bring awareness to our community around what should and shouldn't go down our toilets and into our waterways.



Let customers speak for us
Great product, excellent service!
It's great to support a local small business who cares about delivering great service and a great product that cares for the environment.
100% Bamboo Toilet Paper